Single bedrooms are one of the trickiest ones I have come across when decorating a room, the simple reason for that is space! When the space is limited it could be very restricting and challenging on imaginations and ideas. But it can also add some fun challenge in decorating within constraints, it has helped me to explore more options otherwise I would have considered.
Bedside Tables
One of the important factors to consider when decorating a single bedroom is space, considering space when selecting each furniture can pay dividends. For instance, when choosing a bedside table why not consider a floating shelf rather than a traditional bedside table? It can be the same in utility without taking space away on the floor.
Bed
Similarly, when considering a bed it will be practical to choose a single ottoman bed or storage bed as it provides additional space for storage. It can be a useful space to store new bedding sets and bedsheets which is not needed every day. We are a big fans of the single ottoman collection from Kasera as it has a decent selection of styles.
Curtain
Another item to consider while decorating a single room is to use blinds instead of curtains, curtains could take up space and it could make the whole room feel cosy and warm at the same time it could make the room look small.
Lighting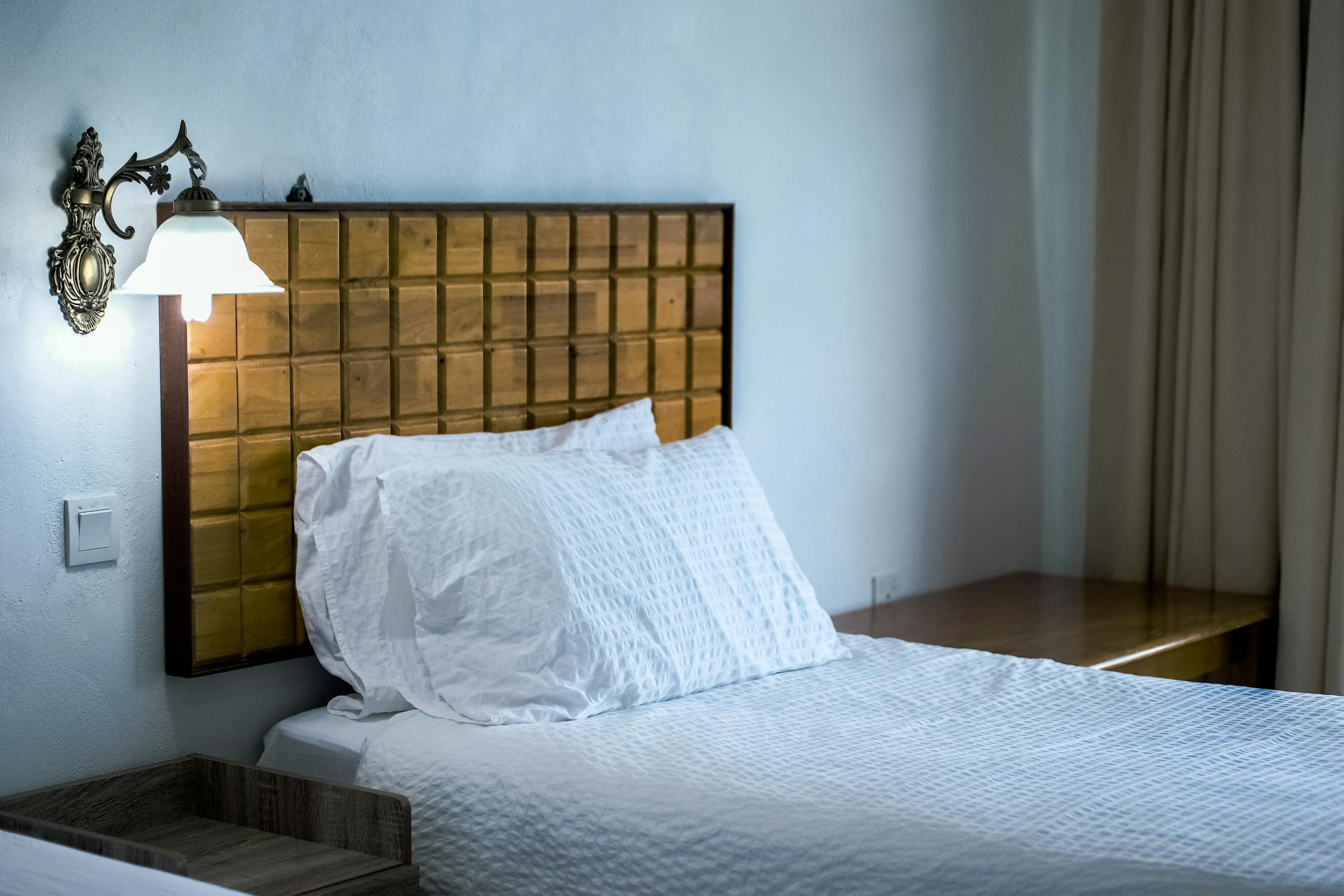 When choosing the lighting for a small room considering wall mounted lighting can be another space saving idea. Even though the choice of products are limited there are some wall mounted bedside lamps available in the market.
Conclusion
When decorating a single bedroom space saving and utilising most of the space was my primary goal, I tried to fit the rest of the decor around those priciple and all the furniture I chosen was to meet this goal.